Performance Running Socks - Quarter (3-pack)
Details
Choose this running socks bundle and save over 10% versus 3 pairs purchased individually.
This socks bundle can't be combined with any other discount offers or codes. 
---
The ABSOLUTE360 Performance Running Quarter Crew Socks have been developed by runners for runners and have been conceived with one precise purpose in mind – to deliver performance and comfort to your run.
The left and right anatomical design, combined with a structured knit, ensures these running socks hug your feet giving an all-over supportive fit and a secure feel.
Designed for the demand of every type of run, these running socks are packed with features to provide the ultimate comfort and protection for your feet.
Energy return: bioactive minerals are embedded within the yarn used to construct these running socks. This smart textile absorbs and reflects infrared energy back into the body helping maximise thermoregulation, improving overall circulation and delivering more oxygen to your muscles and soft tissues, thus improving performance and decreasing muscle fatigue.
Anti-blister: NanoGLIDE® technology built into the heel and toe box eliminates heat build-up and friction between the sock and the skin. This significantly reduces the chances of blisters and irritations, guaranteeing the comfort and performance that your run demands.
Grip technology: a special knit construction at the bottom of the sock, underneath the ball of the foot area, helps create a slip-resistant fit to reduce movement which is normally the cause for hotspots, rubbing and friction.
Cushioning: carefully calculated padding has been added to sensitive areas, like the instep, heel and toe box, to keep your feet protected and comfortable all day long.
Moisture management: moisture-wicking technical fabric coupled with a mesh construction on the upper mid-foot and ankle help keep your feet dry and comfortable.
Whether you are trail running or pounding the tarmac, the ABSOLUTE360 Performance Running Socks, with its range of features and intelligent design, will help you perform better and in total comfort mile after mile. Have a chafe-free experience even during the most demanding runs.
---
This product is Made in Italy – you are guaranteed the highest quality and level of craftsmanship.
INFRARED Technology built into the core of ABSOLUTE360 Sportswear – this is what makes our gear work smarter.
Customer Reviews
24/07/2021
Olivia L.

United Kingdom
I recommend this product
Present for brother-in-law
I bought these as a birthday present for my brother-in-law, who is a runner (and super hard to buy presents for!). He tried them immediately and reported back to me that he'd run his fastest 5k this year in them! While I don't believe that result is entirely down to the socks ~ he's clearly very pleased with them!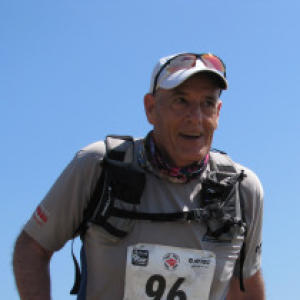 EC
21/07/2021
Edward C.

United Kingdom
I recommend this product
Great socks
I have now used these socks for running and walking, they feel great on and have great moisture management. When I was walking about London recently my feet were very sweaty in my casual socks so I changed to my Absolute360 running socks and my feet were comfortable all day. I'm going to buy some more now so I have some for running and some for everyday use. Love the colours.
28/06/2021
Gavin R.

United Kingdom
I recommend this product
Superb
Really pleased with my purchase, first outing was a coastal trail marathon last weekend, then into a trail 10km on Wednesday, then a coastal half marathon yesterday. Felt great, supportive in both dry and wet conditions
21/06/2021
James E.

United Kingdom
I recommend this product
Socktastic
Always worried that socks will be too small for me, especially having wide and big feet. However these new socks by absolute are perfect! stretchy, comfortable and stylish all at the same time!!